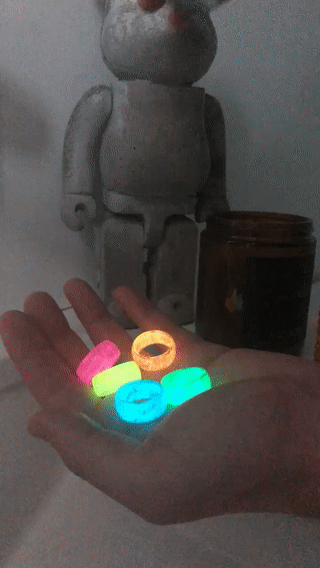 Absorbs the ambient light...

And glows beautifully...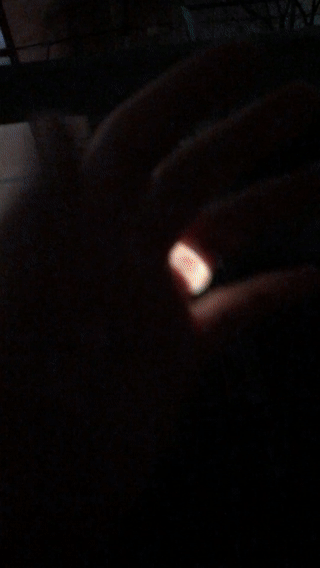 Wear the vibrancy of Space Light!
Our GLO rings are made from a combination of high quality resin and phosphorus glow powder allowing you to capture the light energy around you. Once charged the luminous glow will remain visible for several hours ✨💫

Your ring will charge every time it is exposed to any form of light, including daylight.
Optimized for the longest glow time possible. GLO wherever you go 
🤘
Wear it everyday and everywhere. Wear it at your next moonlit pool party! 
WORLDWIDE SHIPPING
We ship worldwide. Not by rocket ship… but it'll get to you! 
Sizing: see last picture